Speaker. Advisor. Award-Winning & Best-Selling Author. Veteran
A Veteran Transition Advisor & Employer
Hiring Program Consultant
Congratulations! You have accessed the 2021 eLit Book Awards "Best Author Website."
Matt Louis is one of the nation's leading experts in career transition for veterans and public service professionals. He advises veterans on their transition efforts and employers on hiring programs designed to successfully assimilate these valuable talent pools. He is the author of the award-winning HarperCollins book Mission Transition, a practical guide for veterans in transition, their families, and their prospective employers.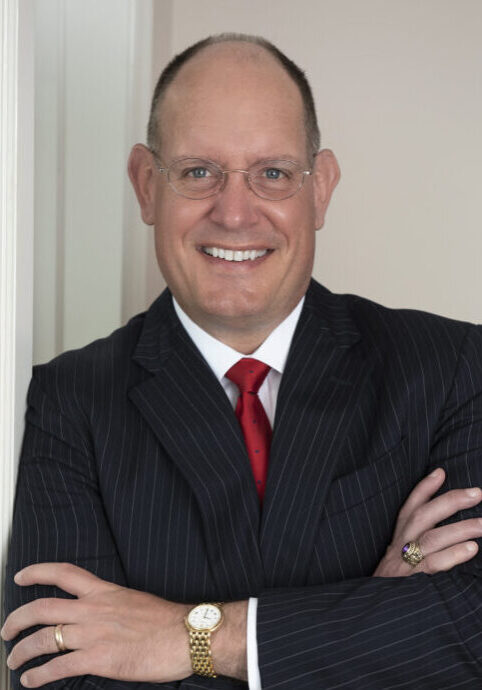 Veteran author with extensive experience in & out of uniform advising transitioning service members and public servants, and designing effective transition programs for employers that make those valuable talent pools immediately ACCRETIVE to their organizations
"I advise both veterans and public servants on career transition and corporate entities on programs that optimize these valuable talent pools"






I'm on a mission...
to SUCCESSFULLY OPTIMIZE
the personal potential of veterans and public servants and the productivity of their prospective employers.

Matt is the author of the award-winning and best-selling book Mission Transition, a practical guide for veterans in career transition and their prospective employers
"As an advisor to senior US military leaders, I have seen what today's military and tomorrow's veterans can do despite the many obstacles of this turbulent age. This book helps remove what has historically been one of the larger obstacles to a veteran's lifetime success: their transition to full employment in civilian life. In doing so, it opens the door to an amazing talent pool that is poised to improve your organization's productivity and beat your competition. All military servicemen and women should digest its lessons; and organizations everywhere should process its learnings to capitalize on their expertise."
"Matt Louis has created the Ranger Handbook of military transition guides. This book provides a concise pathway for service members to translate the skills and character they developed and forged in the military, so they can adapt to a new life mission and personal purpose after career service."
"I have read many transition guides and attended a host of transition seminars for military service members.  All have value, but all fall short in some way. Matt Louis has captured the most important points of each of those experiences in one comprehensive guide. Mission Transition is thoughtful, well-researched, and extremely helpful not only to service men and women leaving the military, but for those veterans already in post-military careers who are seeking new opportunities."
"As a veteran myself, I have long understood the many needs veterans have in making their transition from active duty. Mission Transition comprehensively addresses those needs in a practical manner and is a good book for our veterans leaving the military."
"Mission Transition is not just a book, it is a life guide you'll return to again and again throughout your transition from the military to civilian success.  As a veteran services organization leader who's assisted thousands of service members to a successful transition, I've never had a guide that covers all the bases.  Mission Transition is easy to follow and is as applicable for a transition to New York City or a rural Midwest community. Mission Transition is a must-have guide for every government or non-government transition or training program."
"As someone that served for 25 years in the Marine Corps and now leads a military recruiting team, I can attest that the insights provided in Mission Transition are spot on.  Transition is hard and having a plan is a critical element to making a successful transition. Matt has laid out an excellent framework of mostly common sense, but often overlooked steps for maximizing your success in transition.  I would highly recommend this to any transitioning veteran as it is never too soon to begin your planning for the next phase of your career."
"Occasionally a piece of work comes along that resets expectations in its field. It becomes the new standard. Mission Transition is that book for transitioning military personnel. Comprehensive, contemporary, and actionable, it is the indispensable tool and companion for anyone that has ever served and is trying to apply their character and experience in the civilian world. Whether your goal is that career-starting entry-level position, or a capstone CEO role, Mission Transition is your strategic field manual to help achieve your objective."
"The next Greatest Generation is upon us as many of our heroes transition to private service. Most of these brave young men and women volunteered for military service after we were attacked on September 11, 2001, after the war started in Afghanistan and after the war started in Iraq. The qualities and experiences they possess, along with their high character, make them uniquely qualified for almost any position in the private sector.  Mission Transition is a tremendous resource for those seeking new careers as well as employers looking to improve their entities. This book will help our veterans understand how to convert their military experiences to meaningful careers when they take off the uniform."
"As someone currently transitioning to civilian life after a career of almost thirty years in the military, I found Mission Transition to be the indispensable guide to this process.  As the civil-military gap in the U.S. widens, fewer civilian employers understand the experience and attributes that veterans possess, and fewer veterans understand how to translate their experience and attributes into terms civilian employers can understand.  While well-meaning, the military's own transition programs are little help here, as they tend to be one-size-fits-all seminars focused on helping veterans navigate the various assistance programs available to them. While important, this focus leaves little room for helping veterans identify and transition into a career field that can bring them professional fulfillment and financial security.  Mission Transition does all this and more. Matt Louis has drawn on his considerable experience in both the military and the corporate worlds to produce the one book every soon-to-be veteran should read!"
"Mission Transition is bar none the best planning tool for service members who are tackling the daunting task of transitioning to the civilian workforce.  It is a methodical handbook packed with clear and concise guidance, an exhaustive collection of outside references, and sage advice that you will not find elsewhere.  Every veteran leaving the service should have this book – it should be standard issue. If there is a way to guarantee one's success outside the military, this book is it."
"This is an incredibly powerful and important book. As someone who works with veterans in emotional and mental crisis, we have found a significant contributor to the challenges they face is an unsuccessful transition.  Mission Transition has a higher purpose than just securing veterans jobs. It could save a veteran's life."
"Transition from the military can be challenging; I still remember the eerie silence after returning home from Iraq and the curious adjustments that come with returning to civilian life. We have made strides to better prepare our servicemembers for their careers – in their service uniform, and the one that follows – but we can always do more. This book does just that; it is a guide containing real experience and practical steps for transitioning from the military to a successful civilian career."
Great post here for all military service members and veterans to read. Written by a former Australian Special Ops doctor,...
Matt Louis is one of the nation's leading experts in career transition for veterans and public service professionals. He advises veterans on their transition efforts and employers on hiring programs designated to successfully assimilate these valuable talent pools. Louis is a retired Lieutenant Colonel from the US Army.