Keynote Speaker, Award-Winning Author, Career Transition Advisor, & Employer Hiring Program Consultant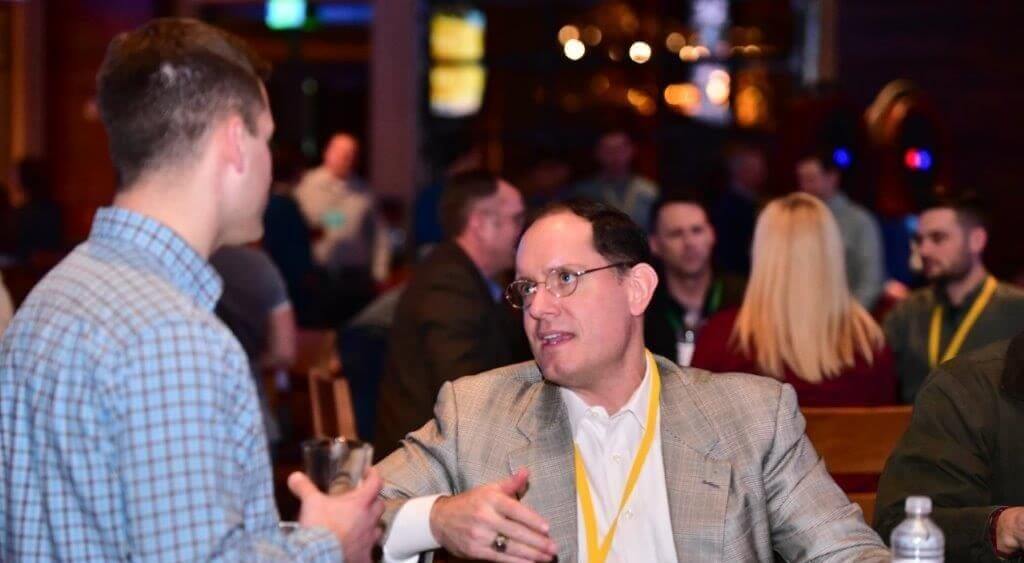 Matt Louis is on a mission to eliminate the civil-military divide in the United States. He is one of the nation's leading experts in career transition for veterans and organizations that aspire to hire them. He coaches individuals on their transition efforts and advises employers on hiring programs designed to successfully assimilate this valuable talent pool. He is the author of the best-selling and award-winning[1] HarperCollins book Mission Transition, a practical guide for veterans in career transition, and the award-winning Career Press book Hiring Veterans, a practical guide for organizations on how to successfully assimilate members of the military community.
Matt serves as the veteran Transition Assistance officer for his West Point class, is a National Speaker for the US Chamber's Hiring Our Heroes program, serves on JP Morgan Chase's external advisory council for military and veterans affairs, advises the nonprofit Soldiers To Sidelines, and actively serves several other veteran collaboratives around the country.
During active commissioned service in the US Army, Matt served in the Southwest Asia combat theater and in the 194th Separate Armored Brigade. During reserve commissioned service, Matt served on the staff of the Army's Office of the Deputy Chief of Staff for Operations, and commanded multiple regions around the country for the US Military Academy's Admissions Office. He is a retired Lieutenant Colonel from the US Army and serves on the Service Academy nominating committee for his local Congressman.
Matt holds an MBA in Operations and Finance from The Kelley School of Business at Indiana University, a B.S. in Mechanical Engineering from West Point, and is a graduate of the US Army Command and General Staff College.  He is also a certified Lean Six Sigma Master Black Belt, holds the ASCM organization's Certified Supply Chain Professional designation, and is a certified Project Management Professional.
Matt is also the President of Purepost, the optimal means of matching supply and demand of talent in the US economy. He previously led global strategy and transformation projects at Deloitte, the largest professional services firm in the world. Prior to Deloitte, Matt held global operational, production, and quality roles in multiple divisions of both General Electric and Procter & Gamble.
If you would like to schedule a meeting with Matt or inquire about procuring his advisory services, please use the link at the bottom of this page.
[1] 2022 International Readers' Favorite Book Awards: Gold Medal (Non-fiction Military); 2021 eLit Book Awards: Gold Medal for Business / Career / Sales, Gold Medal for Current Events (Foreign Affairs / Military), Gold Medal for Best Author Website; 2021 Nonfiction Authors Association Silver Book Award; 2022 Global Book Awards Bronze Medal (War & Military); 2021 Axiom Business Book Bronze Medal (Career); 2021 Living Now Book Awards Bronze Medal (Motivation / Improvement); 2023 Book Excellence Award (Career); 2023 Outstanding Creator Awards: Best Non-fiction Book, 2nd place; Best Military Book, 1st place; Best Self-Help & How-to Book, 1st place; Best Educational & Reference Book, 1st place; 2023 International Firebird Book Award (Career & Military Nonfiction); Pinnacle Book Achievement Award (Career) Fall 2022; 2022 Incipere Book Awards (Self-Improvement, 2nd place); 2022 Chanticleer International Book Awards (Military & Front Line, 1st Place); 2023 Four Seasons Book Awards Finalist; 2023 BooksShelf Nonfiction Writing Contest Finalist (Top 5%); Amazon Best-Seller: #1 for Job Markets & Advice - November 2022