Brian Thomas Morning Radio Show – June 9, 2020
Welcome Brian Thomas Morning Show Listeners!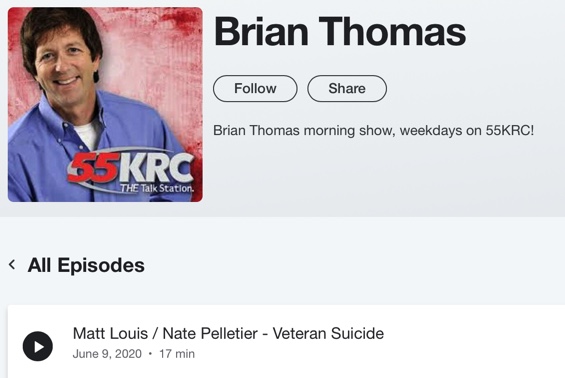 Many thanks to Brian Thomas for hosting me and Nate Pelletier on his morning radio show to discuss our recent white paper on post-9/11 veteran suicide. Brian is a huge advocate for veteran causes and I thank him for providing us the time to shed light on this incredibly important topic.